Le premier crochet d'amarrage rotatif
Le mouillage n'a jamais été aussi simple
Protège les mains contre les blessures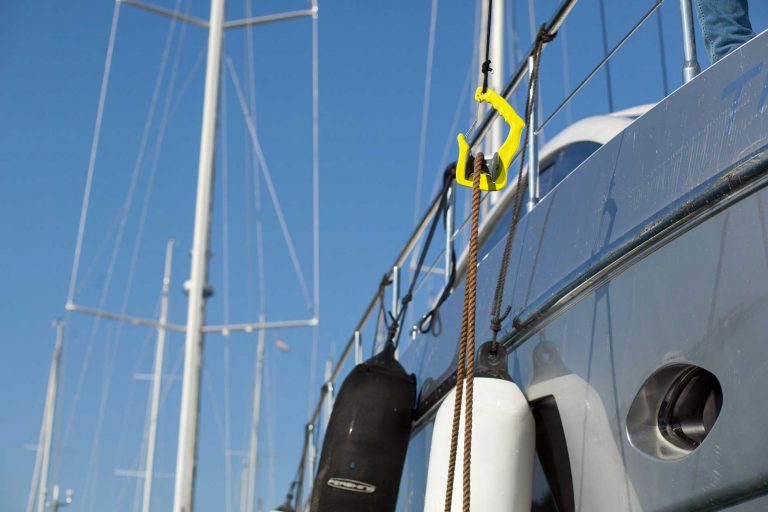 Permet un transfert jusqu'à 3 fois plus rapide
Gagnant du prix DAME DESIGN AWARD à Amsterdam.
What our customers think about us
Simple, quick and clean. I attached it to my boat hook to pick it up. Happy also to save time because no need to wash the dec kand fenders after usage.
Bruno, Slovenia
I received it as a gift from my husband. Now I'm happy to use it.
Melania, France

The GHOOK helped me much during transfer of Lazy line. Finally my hands remained clean after this transfer of muddy rope.
Martin, Spain
It is different – finally the acccessory which helps us much during manouvres. Now my wife and I can do this job without much stress. Robert, Italy
It was particularly helpful last time, when we were mooring and it was windy. It was a risk of drifting. GHOOK helped us much to bring the mooring line very quickly to the bow cleat. Rino, Croatia
4.8 average rating from 1814 reviews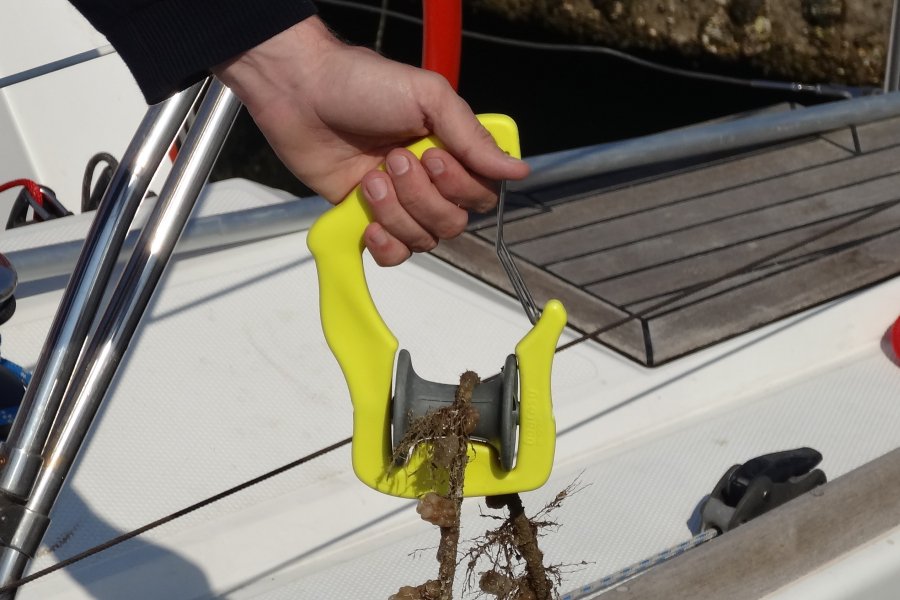 Comment se présente GHOOK
Vous pouvez utiliser le GHOOK en tenant directement sa poignée ergonomique. Son utilisation sans rallonge ne convient que pour les petits bateaux.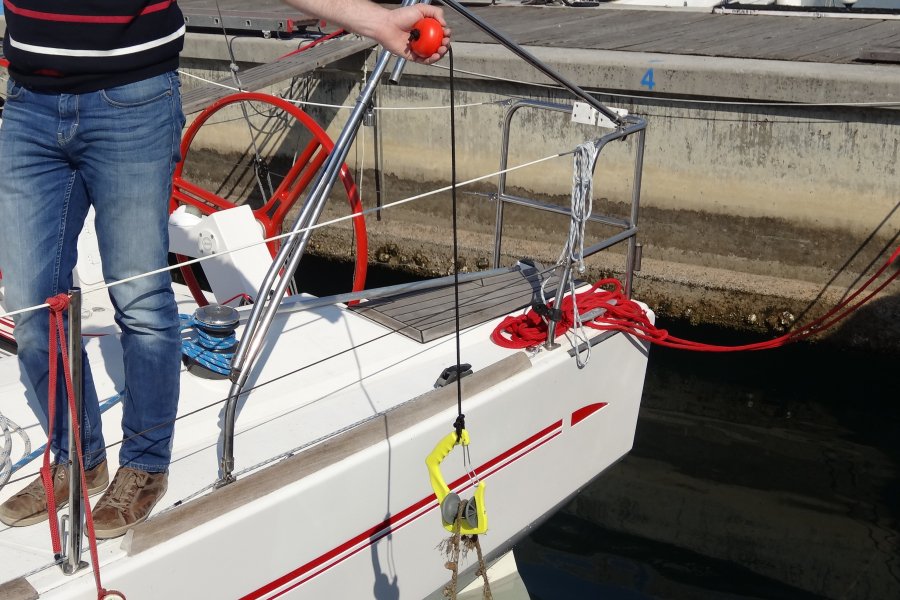 GHOOK avec une rallonge
Vous pouvez attacher une rallonge au crochet GHOOK. Cela vous permettra de transférer la pendille en fonction de votre franc-bord, sans crainte que cela ne touche les pares battages.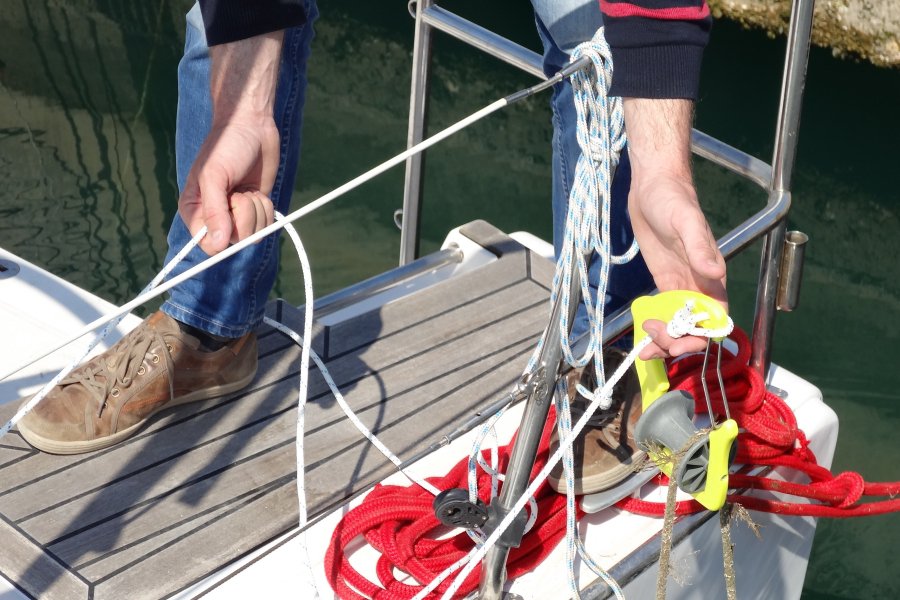 GHOOK avec un émerillon à la proue
Vous pouvez utiliser le crochet GHOOK même si personne ne peut vous aider. Il suffit de placer un cordage le long du bateau en utilisant un émerillon à la proue et de l'attacher au crochet GHOOK.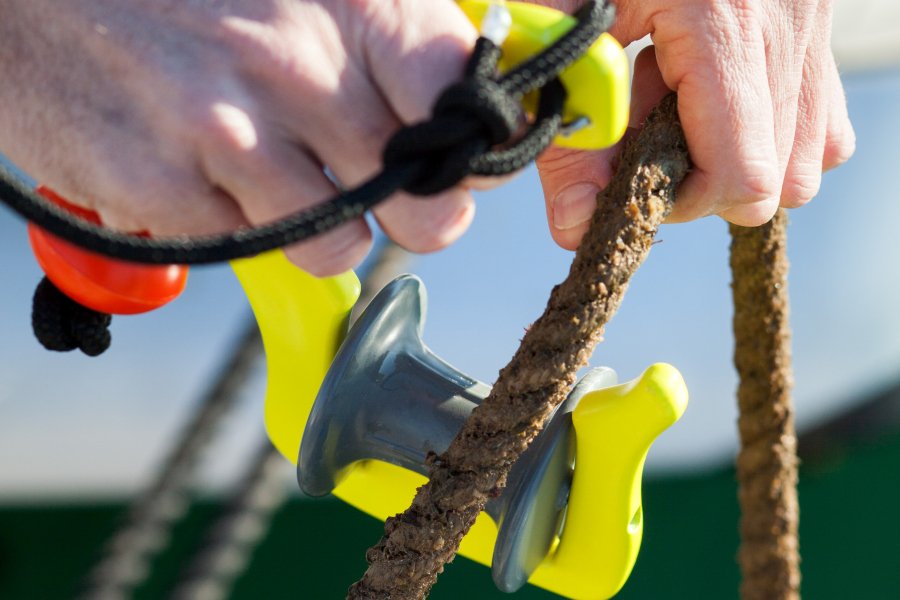 Mettez-le en place
Vous pouvez utiliser GHOOK avec HOOKLINKER sur une gaffe télescopique ou même sans gaffe. Attrapez la pendille et placez-la sur la roulette.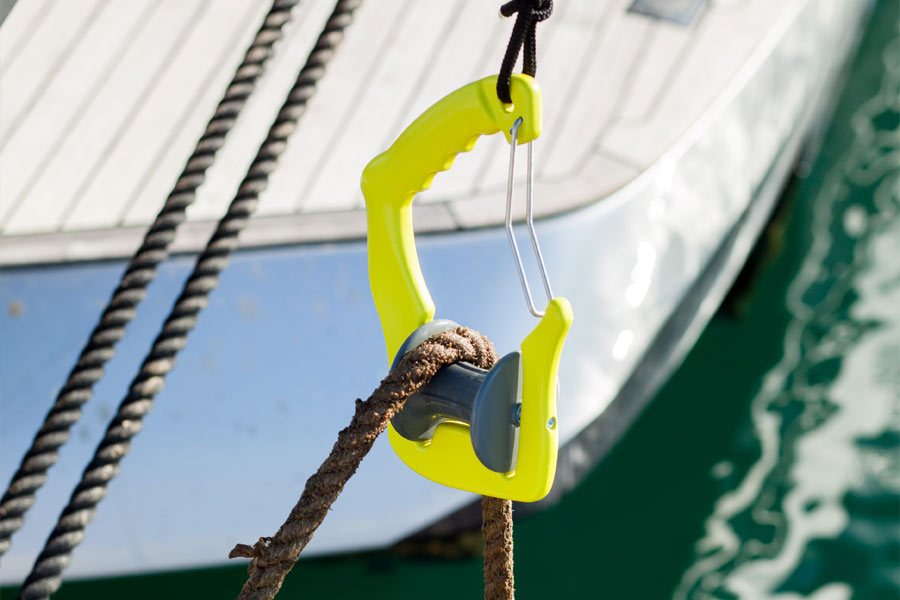 Et c'est parti
Si vous avez connecté GHOOK au crochet Hooklinker après avoir attrapé la pendille, vous devez d'abord le déconnecter du Hooklinker une fois que vous l'avez sur la distance du bras. Après cela, vous devez tirer le GHOOK dans la direction du taquet d'amarrage tout en tenant la poignée ergonomique ou la rallonge.