INNOVATIVE MOORING SOLUTIONS
Ghook`s wide rotating wheel effectively and quickly moves it forward without touching the hands or the deck. Operation is done with one hand only, resulting in more stability during passage and dirty parts from the line fall outside the boat directly into the water. ( DAME Design Award at METSTRADE, Amsterdam, Nov 2017).
Guarantees clean hands and hull
Allows one-handed use
Protects hands from injuries
Enables 3x faster mooring
MOORING HAS NEVER BEEN EASIER
THE NEW CLEANER FOR OVERGROWN ROPES
Substitutes traditional cleaning
Easy to use
Protects hands and ropes
Saves cleaning time
A HANDY TOOL FOR EFECTIVE CLEANING
BOAT HOOK EXTENSION WITH LED FLASHLIGHT AND A SNAP HOOK
Unique multifunctional attachment to easily install on the existing boat hook. A snap hook and LED Flashlight in the box guarantee simple and easy onboard solo mooring 24 hours a day to the buoy or ring or together with the GHOOK a clean transfer of the lazy line (mooring).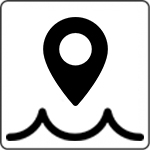 Guarantees clean hands and hull
Protects hands from injuries
Improves mooring in restricted visibility
Enables up to 3x faster mooring
MOORING HAS NEVER BEEN EASIER
BOAT HOOK FOR AUTOMATIC ATTACHMENT OF LOOP LINES
With integrated patented flexible spring locker guarantees simple onboard attachment and release of the loop lines (lasso) onto a cleat, pylon, bollard, or buoy, making it a quick and effortless process. Docking is now done automatically from onboard.
Guarantees simple handling of the loop lines
Supports the use of loops made out of thicker ropes
Improves docking speed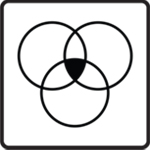 Enables multifunctional use
SAFE DOCKING FROM THE BOAT
Our Customers speak for us
''The Boatasy GHOOK is a must-have for anyone who needs to bring the lazy line while mooring. It's easy to use."
"I recently purchased the Boatasy DOCKHOOK and it has made docking my boat a breeze. The solution with the spring locker is clever and really helps me attach the loop lines."
"HOOKLINKER has quickly become my go-to tool for mooring my boat on a buoy day and night. The LED flashlight helps me much, when searching for available buoy on the anchorage area."
4.8 average rating from 1814 reviews