Guarantees clean hands and hull
The winner of DAME DESIGN Award in Amsterdam.
What our customers think about us
Simple, quick and clean. I attached it to my boat hook to pick it up. Happy also to save time because no need to wash the dec kand fenders after usage.
Bruno, Slovenia
I received it as a gift from my husband. Now I'm happy to use it.
Melania, France

The GHOOK helped me much during transfer of Lazy line. Finally my hands remained clean after this transfer of muddy rope.
Martin, Spain
It is different – finally the acccessory which helps us much during manouvres. Now my wife and I can do this job without much stress. Robert, Italy
It was particularly helpful last time, when we were mooring and it was windy. It was a risk of drifting. GHOOK helped us much to bring the mooring line very quickly to the bow cleat. Rino, Croatia
4.8 average rating from 1814 reviews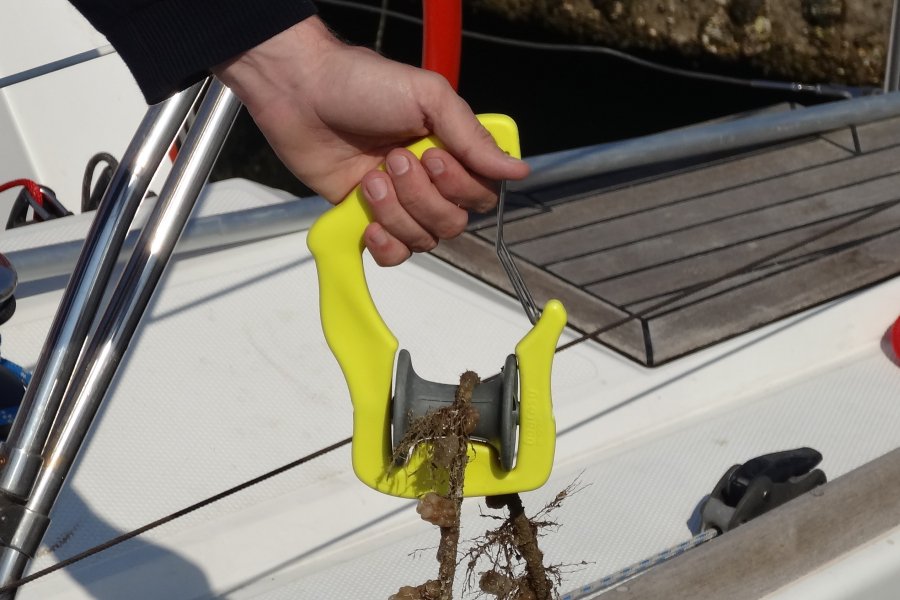 The GHOOK as it is
You can use the GHOOK by directly holding onto its ergonomic handle. Using it without a rope extension is only suitable for smaller vessels.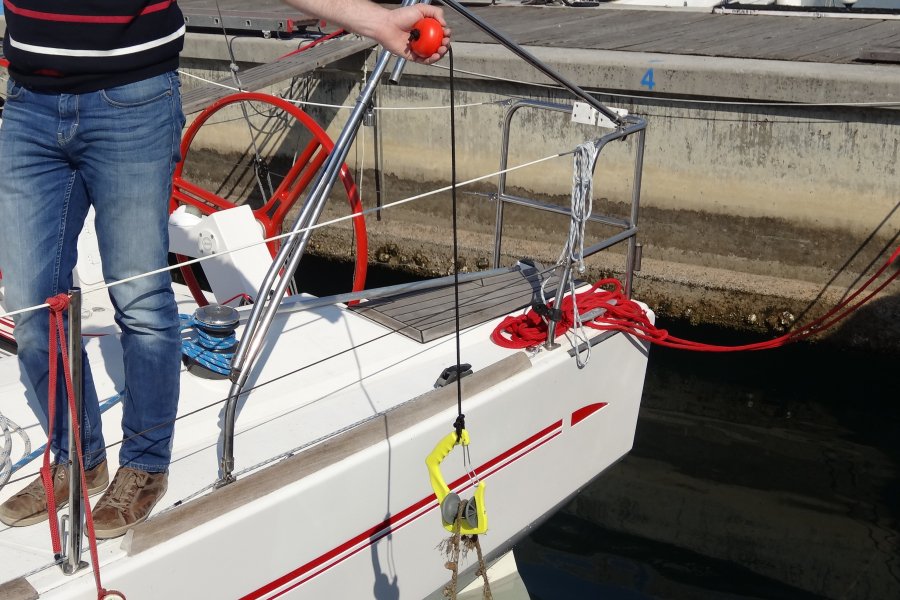 The GHOOK with a rope extension
You can tie a rope extension to the GHOOK and enable the transfer of a mooring line under the gunwale while also avoiding fenders.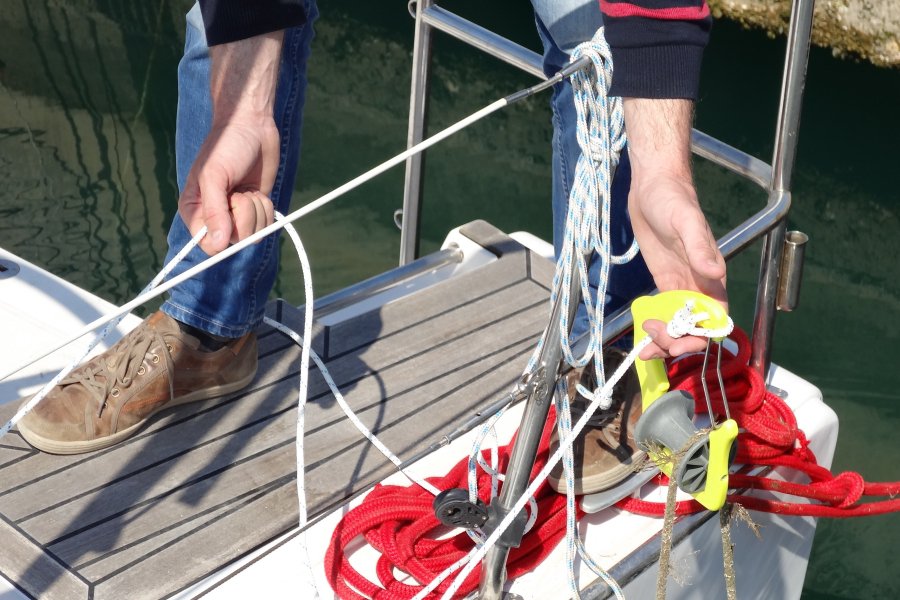 The GHOOK using a swivel at the bow
You can use the GHOOK even when nobody can assist you. Just set a rope along the vessel through a swivel at the bow and tie it to GHOOK.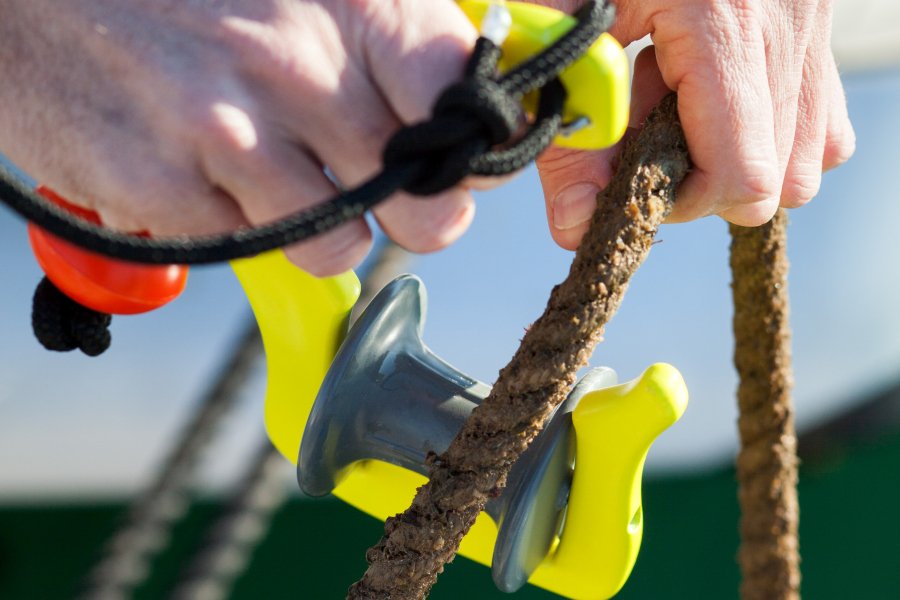 Set it
You can use GHOOK together with HOOKLINKER on telescopic boat hook or without it. Pick the lazy line and place on the rotating wheel.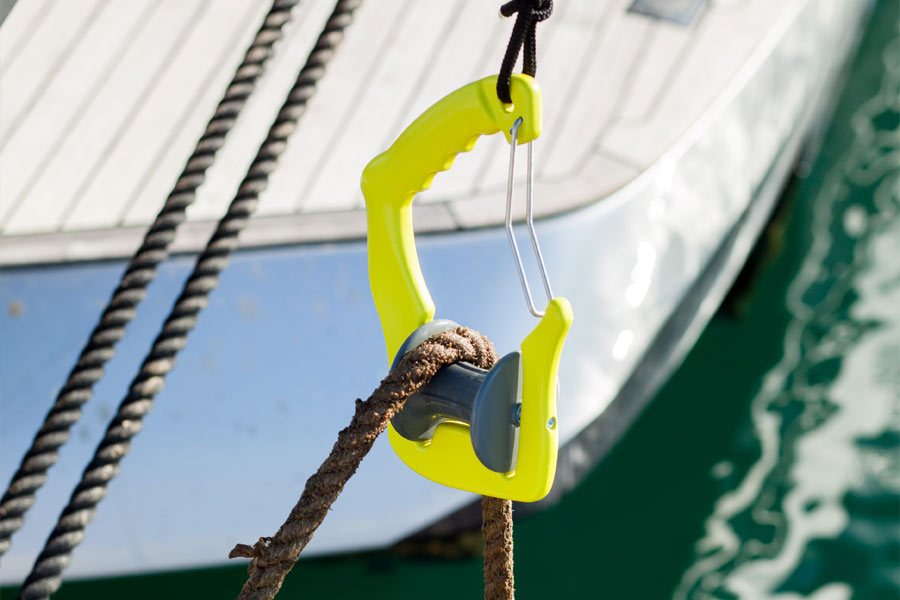 Go
If you have GHOOK connected to Hooklinker after picked the lazy line, you should first disconnect it from the Hooklinker once you have it on the arm distance. After that you should pull the GHOOK in the direction of the mooring cleat while holding the ergonomic handle or tied rope extension.